Dave & Tracy Marchbanks

Lee Jennings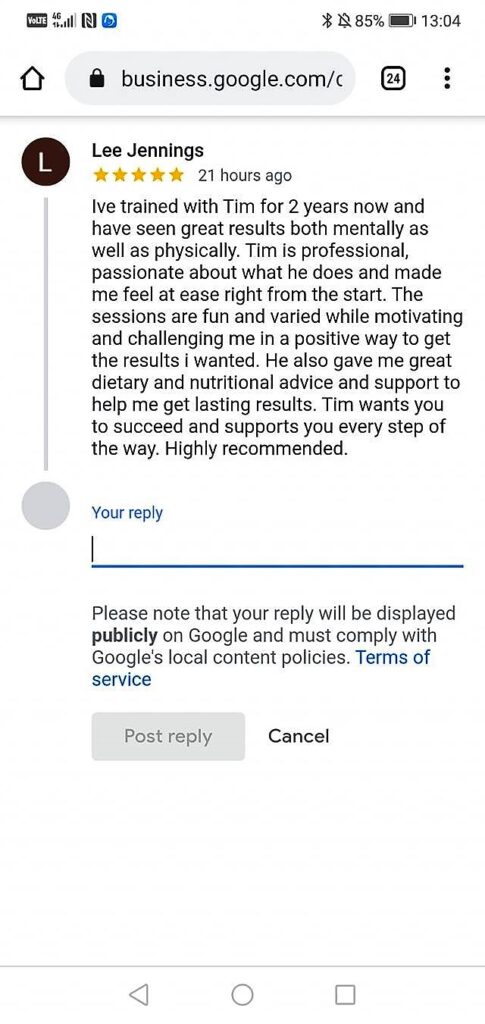 Lynn Watt
Lynn's Highlights:
Reduced her body fat by 14%
Lost a total of 60cm from her waist, hips, arms and legs
Lost 4 stone in weight (90% fat loss)
Reduced her BMI by 10 points
Resting pulse has dropped
Taken up running and cycling outside of the gym
Couldn't do a full press up – can now do 45 full press ups in a row!
____________________________________
Alexandra won 12 weeks of Personal Training with us via a competition in the Sunderland Echo. Her goal was to lose weight and get fit for her wedding.
Click on the images to view online articles:
"I had a 12 week programme with Tim and I absolutely loved it! Everything I wanted; challenging, educating and fun! He gave support, advice and guidance whenever I needed it. I am proud to say I lost over 1 stone with Tim in this programme. I will definitely be doing it again!"
Alexandra Watson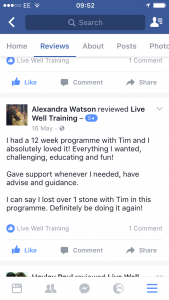 Alexandra's Highlights:
Lost 1 stone and 21cm of body fat
Reduction of 3% in body fat
Learnt to run and now has the goal of running her first 5k
Gained strategies to enable sustainable and continued weight loss
Reports feeling fitter and healthier and says she has more energy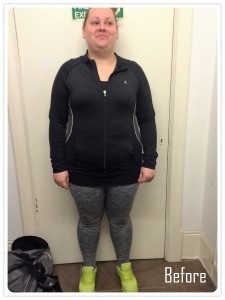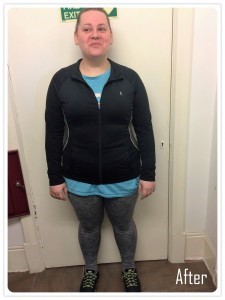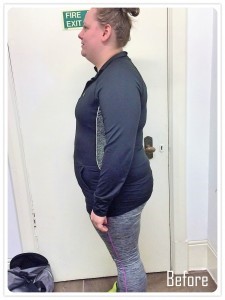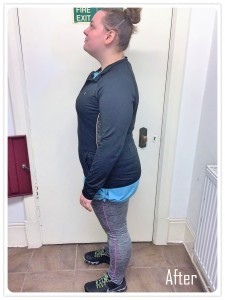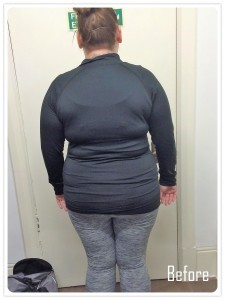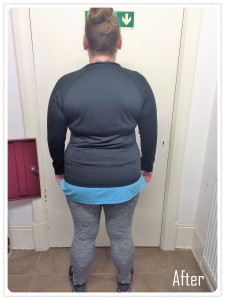 ________________________________________
"Meeting Tim and using Live Well Training has literally changed my life!
When I first made the daunting decision to address my weight issues I was originally looking for some short term encouragement from a professional. The friendly website initially attracted me, however after working with such an expert personal trainer for the past 8 months it's made me determined to achieve my weight loss goals. I can honestly say it's been the best decision I've ever made and can't imagine ever leaving.
Tim is very supportive, patient and approachable, yet professional and knowledgeable. He listens carefully and asks appropriate questions. I'm constantly motivated by the varied, fun and challenging workouts. His communication out of the gym sessions has also had a positive effect on my journey. I couldn't be more inspired by an individual who is so sincere and passionate about helping others achieve.
The service is completely value for money and I have no hesitation in recommending him to anyone."
Hayley Paul
To date, Hayley has lost over 4st in weight, reduced her BMI by over 10 points and lost 23cm of body fat. This is just a small representation of her progress which does not show her other achievements which include exercising regularly, eating well, having more energy, improved sleep, and most importantly for her, being able to do more with her niece. Hayley is currently training for her first ever 5k run.
________________________________________
"I have been training with Tim since the end of April. I can honestly say that getting a personal trainer is the best thing I have ever done for myself. Not only is my body improving but I feel so much better & happier too.
Tim is very professional and very good at his job. Let me assure you that you would be hard-pressed to find a better personal trainer."
Janni Jensen
________________________________________
"When I first contacted Tim to book some personal training sessions, I'd signed up for my first ever 10K and wanted to work hard and get fit. I also positively hated press ups, after previously being told I was rubbish at them once by a not so friendly gym instructor. Tim devised PT sessions that were varied, enjoyable and challenging. At the same time, he put together a 10k training plan which really helped to gradually increase my mileage while cutting out the need to regularly stop during runs which was something I'd experienced for a while. The training really helped to improve my leg strength and all-round fitness and as a result my first 10k (despite the torrential rain in Sunderland) went pretty well. So much so that I signed up for another 10k soon after! Again, Tim brilliantly created another running training plan to help me beat my previous PB – I managed to shave almost three and a half minutes off my time at the Great North 10k, two months later. Tim's fantastic for encouraging and pushing you to do more than you think is possible. I'll definitely be working with Tim again in the future and can't recommend him highly enough."
Julie Penfold
_____________________________________
"Tim is a very easy going person who is very easy to chat to and if you're going to spend two hours together each week that's really important. He laughs at my bad jokes and puts up with me moaning and grumbling that I am either too hot, cold, or tired. Tim is very reliable, and has never missed or been late for a session in all the times I have been.
Tim is aware of my limits but pushes and encourages me. Over the time I have spent with him in sessions I have seen my strength improve greatly and my body feels more toned/less wobbly. My confidence has really grown and for valentines day this year I went out for a meal wearing a dress without a cardigan to cover my arms; this is the first time this has ever happened!
What my sessions with Tim give me is some structure to my week, the endorphins created in my workout are really good for my mental health. The last six months have been, on a personal level extremely challenging for a variety of reasons, but coming to the gym for my sessions with Tim have been my little bit of sanctuary and have helped me find space to clear my head and have kept me sane! I may moan during the session, but at the end of the session, when he gives me a high five I know I've achieved something.
The workout's which Tim does with me are always different and so varied! My favourites have been the 'halloween special', which included "'pumpkin slams" and "zombie runs" and also the deck of cards workout. He's taught me how to use so many different pieces of equipment and many stretches and exercises. Having him around setting things up is great because it means I can concentrate on my workout, and breathing and I know I'm working in a safe environment which is challenging me, but I'm not at risk of hurting myself.
I would completely recommend training with Tim. With Tim you get someone who is very reliable, knowledgeable and enthusiastic about what he does.
EP
____________________________________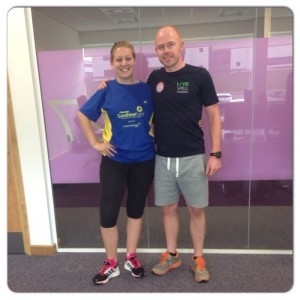 "I first met Tim through Network North about a year ago. Tim isn't like other personal trainers. He is incredibly down to earth and very approachable. From our first meeting to our final session Tim was professional, but relaxed…demanding, but fun. I worked with Tim for 3 months to train for the Great North Run. During that time I lost inches off my waist, my fitness jumped from stage 5 to stage 7 on the bleep test and…the measure of all success: I ran the entire GNR without stopping once, not once; something I've never done before even though it was my third GNR.
With Tim, I did a mix of running, bootcamp style activities and strength training. Tim promised the mix would give me better form towards the end of the race and he was right.
I am signing up to do the GNR again in 2015 and will be booking in with Tim to get race fit once again. I would highly recommend Tim if you're out of shape, a little shy or worried about getting back into fitness. He will go at your pace and design a programme just for you."
Lisa Bean
________________________________________
"Hi Tim, I would like to take this opportunity to say a big thank you for your patience and everything you have done for me during my recovery from my traffic accident. I have enjoyed the one to one sessions over several months and feel great, I feel I have come an awful long way with your help and intend to keep it going"
THANKS AGAIN
Michael Patterson
________________________________________
"Just a few lines to let you know that attending your boot camp this year has helped me lose weight, tone –up and as an 'older' boot camper, greatly improved my back and joint pains! It has been a great way to keep fit and have fun, giving me the motivation to do further exercise. I particularly enjoy the varied weekly exercise programme meaning it is never repetitive or boring. Keep up the good work!"
Elaine Allen
________________________________________
"Having worked with Tim for the past 6 months, I only have good things to say. I have spent so much money in the past on gym memberships that I never used, partly through a lack of confidence and partly through not knowing what to work on in order to achieve my goals. Tim has helped me with both of these aspects. At first, I felt quite overwhelmed about making the changes I needed to make, but Tim has helped me to set goals and change bad habits in a way where I can't now imagine returning to those bad old days.
Within weeks of starting the Personal Training sessions I began to feel more energetic, and my sleep improved. With some good advice about my nutritional requirements, and through using weights (something I never did before) I started to lose weight and tone up. I have now lost over 2st and feel better than ever. Tim has achieved the difficult task of ensuring that I have remained motivated throughout. He is always professional, caring and understanding and manages to make exercise enjoyable. I would have no problem recommending him."
Julie P
________________________________________
"Working with Tim has made the daunting thought of getting fit enjoyable.
He took on board everything I was looking for in a personal trainer and excelled in producing varied, fun and rewarding sessions consistently every week. Giving me enough motivation to push me towards my goals. Already I've seen a huge improvement in my fitness and that's a huge motivation in itself.
I would recommend him to anybody looking to make a change in their lives no matter how big or small the transformation."
Charlotte H
________________________________________
"Tim helped me to prepare for the Toughmudder endurance event over a three month timescale.
I found him to be a knowledgeable and dedicated trainer who devised effective work strategies for my training. He prepared sessions that had an efficient combination of aerobic and anaerobic exercises.
I would be more than happy to recommend Tim and will definitely use him the next time I have an event to train for."
Graeme Price
________________________________________
Some nice feedback from Vickie who attended our summer bootcamp, funded through Washington Mind: