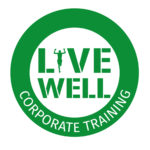 Mental Health First Aid
Mental health problems cover a wide range of issues – including stress, anxiety depression and substance abuse – that affect someone's ability to get on with their daily life.
Early intervention can help slow down or stop a mental health problem and lead to faster recovery. However most of us know little about mental health. We often don't spot the signs that someone else – or ourselves – is struggling until very late.
Mental Health First Aid is an educational course which teaches people how to identify, understand and help a person who may be developing a mental health issue. In the same way as we learn physical first aid, Mental Health First Aid teaches you how to recognise those crucial warning signs of mental ill health. Find out more here: http://www.mhfaengland.org
Why should your organisation take a Mental Health First Aid course?

The courses are accredited by the Royal Society for Public Health and internationally recognised in 21 countries
One in five employees report their job to be very or extremely stressful
One in six employees are likely to experience problems with stress, anxiety or depression at any one time
It is estimated that employees with mental health problems who were not being supported cost UK businesses £30.3bn, this is equivalent to £1,206 per employee per year (Centre for Mental Health)
Stress, anxiety and depression are responsible for 70 million days sick leave every year (Centre for Mental Health)
The courses are aimed at those without specialist mental health training
Participants will receive a certificate of attendance along with a manual for further reference
The course will teach you how to:
Spot the early signs of a mental health problem
Feel confident helping someone experiencing a problem
Provide help on a first aid basis
Help prevent someone from hurting themselves or others
Help stop a mental illness from getting worse
Help someone recover faster
Guide someone towards the right support
Reduce the stigma of mental health problems
Universities
We are now also able to provide an intensive Higher Education mental health awareness and skills course which has been created by Mental Health First Aid England in consultation with leading student mental health charity Student Minds. It was piloted in 16 universities and evaluated by the University of Chester.
This one day course qualifies you as a Higher Education MHFA Champion. It is designed to give you:
A deeper understanding of the issues that relate to student and staff mental health,
Skills to spot early signs of mental ill health,
Confidence to signpost someone to support – whether that's through self-help resources, university counselling services, the NHS, or a mix,
Knowledge and confidence to advocate for mental health awareness
What others have said about our training:
"Really informative and relevant to my role"
"Interesting and eye opening"
Tesco Bank
"I really enjoyed the course and the content. I feel more confident in my approach and knowledge of mental health"
"I now feel more confident in being able to be a Mental Health First Aider within the company and on a personal level"
Aberdeen Asset
"I enjoyed the course immensely and think it was extremely worthwhile. I am more confident in my knowledge of mental health issues"
"Excellent course. Well delivered and will enhance our roles. I will no longer be fearful of dealing with customers with mental health problems"
Job Centre Plus
Contact us:
The financial cost to British business of mental ill-health is an estimated £30.3 billion per year – that's equivalent to £1026 for every employee – and some place it as high as £40 billion.
Let us help you save money and take positive steps to improve the management of mental health issues where you work. We offer a range of competitively-priced workshops which can be delivered at your convenience in your workplace.
We are also able to offer a range of corporate fitness services, e.g. private group exercise classes in the workplace for employees at lunchtime, before or after work.
[/spb_text_block] [/spb_column]
[/spb_row]